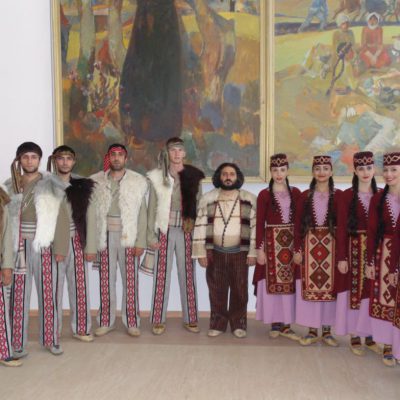 «Sasun» national song and dance ensemble
Head of ensemble Deacon Bareshnor Andranik Manukyan
Biography
«Sasun» National Song and Dance Ensemble was created by Deacon Bareshnor Andranik
Manukyan in 1988, at the National State Polytechnic University of Armenia.The ensemble has national-conservative orientation toward the Armenian mentality, national ritual ceremonies, and lifestyle.
The group has always represented the Armenian world and the Armenian people. The group has
participated in numerous festivals and concerts inside and outside Armenia and has received many
awards and medals. A number of films representing national rituals and traditions have been created
through the ensemble, such as "Vardanants War", "Easter", "Vardavar", "Taron world wedding
ritual", "Drdo", "Ter Voghormea", as well as a number of national dances and songs.